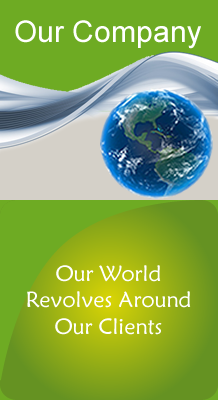 John Mengelt founded Breckenridge Partners in the early 80's and remains as its Managing Director today. He has a Bachelor of Science degree from Auburn University, Auburn, Alabama. After graduation, John played 10 years of professional basketball, ending his career after the 1980-81 season. He then spent several years working with Professional Athletes Career Enterprises, a start up organization devoted to assisting retiring professional athletes move successfully into second careers. From there, John transitioned into executive search services and founded Breckenridge Partners where he and his associates have accumulated over 95 years of executive search experience and have executed over 850+ executive search assignments across all industries. John specializes in assignments in executive management, academia, technology, finance and professional services.
Thomas Wagner has a Bachelor of Arts from George Washington University and a Masters of Arts from Rutgers. Tom's recruiting expertise includes all industries with an emphasis in health care, professional services, life sciences, financial services and technology. Functionally he has executed assignments in senior and general management, operations, marketing and sales, information technology and engineering. Previously, Tom was the National Director, Human Resources for Ernst & Young Consulting from 1989-1996, responsible for all HR and recruiting activities in the firm's $4 billion Management Consulting Practice. Additionally, Tom provides value-added human resource consulting in executive recruiting, compensation, human resource design and strategy and outsourcing planning including competitive recruiting strategies and processes.
Linda Havron Mengelt has a Bachelor of Arts degree in Psychology from Auburn University, Auburn, Alabama and a Masters of Business Administration from Eastern Michigan University, Ypsilanti, Michigan. Before joining Breckenridge Partners, Linda was Vice President, General Manager of the Small Hospital/Physicians Business of Baxter Diagnostics, Inc, which sold and distributed laboratory diagnostic equipment and supplies. Prior to that, she was Director, Marketing Programs for Baxter Systems Division which developed and sold hospital information systems. While at Baxter Systems Division, Linda served as one of the founding members of HIMSS, a nationally recognized IT association serving the healthcare industry. For the past 25 years, Linda has performed assignments in information technology, executive and general management, professional services, human resources, marketing and sales, and finance.
Crystal Strauss has a Bachelor of Science in Public Relations from Illinois State University in Normal, Illinois. With over 16 years in the executive search industry, 14 with Breckenridge Partners, Crystal has worked across most industries including management consulting, biotechnology, higher education, health care, financial services and manufacturing. She has extensive knowledge as a generalist with a proven ability to recruit across all functional areas, attracting seasoned executives for roles ranging from Director level to Chief Executive Officer. She is a dedicated, hard working recruiter with a true sense of loyalty to her clients and takes great pride in her ability to identify and recruit individuals who are exceptionally well qualified and able to add immediate value to her client organizations.
Melissa Karman obtained her Bachelor of Science in Education from the University of Kansas. Prior to Breckenridge Partners she worked as an Account Executive for a public relations and marketing firm. She has now been with Breckenridge Partners for over 23 years utilizing her strengths in identifying and recruiting qualified senior level executive candidates within information technology, higher education, healthcare, consulting manufacturing, life sciences and financial services industries. She is very experienced at thoroughly researching the market place and thinking outside the box when recruiting senior level executives for her clients.